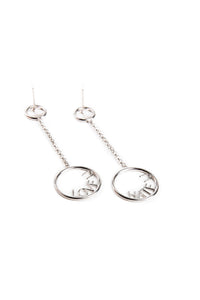 Pendant earrings from the I love u & I hate u collection, in 925 silver.
-Pendants with rolò chain, length 3.8 cm, thickness 1 mm.
-Double circles, the diameter of the lobe circle is 10 mm, the diameter of the pendant circle is 20 mm, thickness 1mm.
-High writing 5 mm.
-Height earrings, 6.5 cm.